No Room For Squares Session 20 – Nala Sinephro Special
April 3 @ 18 h 30 min

-

22 h 59 min
Nala Sinephro – Live At Real World Studios (12″, NTS 2021)
Nala Sinephro – Space 1.8 (LP Warp Records 2021)
For this session we want to celebrate the music of Nala Sinephro with our first double feature: we'll listen to her debut LP "Space 1.8", which took both the electronic and jazz worlds by storm as well as her debut release on NTS that came out some months before.
Both albums where entirely composed, produced, performed, engineered, recorded, mixed by Sinephro with featurings from the UK Scene: Nubya Garcia, Shirley Tetteh (Jazz Jamaica, Groundation, Nérija) Dwayne Kilvington (Wonky Logic, Steam Down) and Eddie Hick (Sons Of Kemet). Her compositions fuse meditative sounds, jazz sensibilities, folk and field recordings; the sound itself is Sinephro's main preoccupation. Her practice as a composer and producer is rooted in the study of frequencies and the nurturing properties sound can provide.
Share with us this 60 minutes of music that trace a brilliant path for Sinephro's future!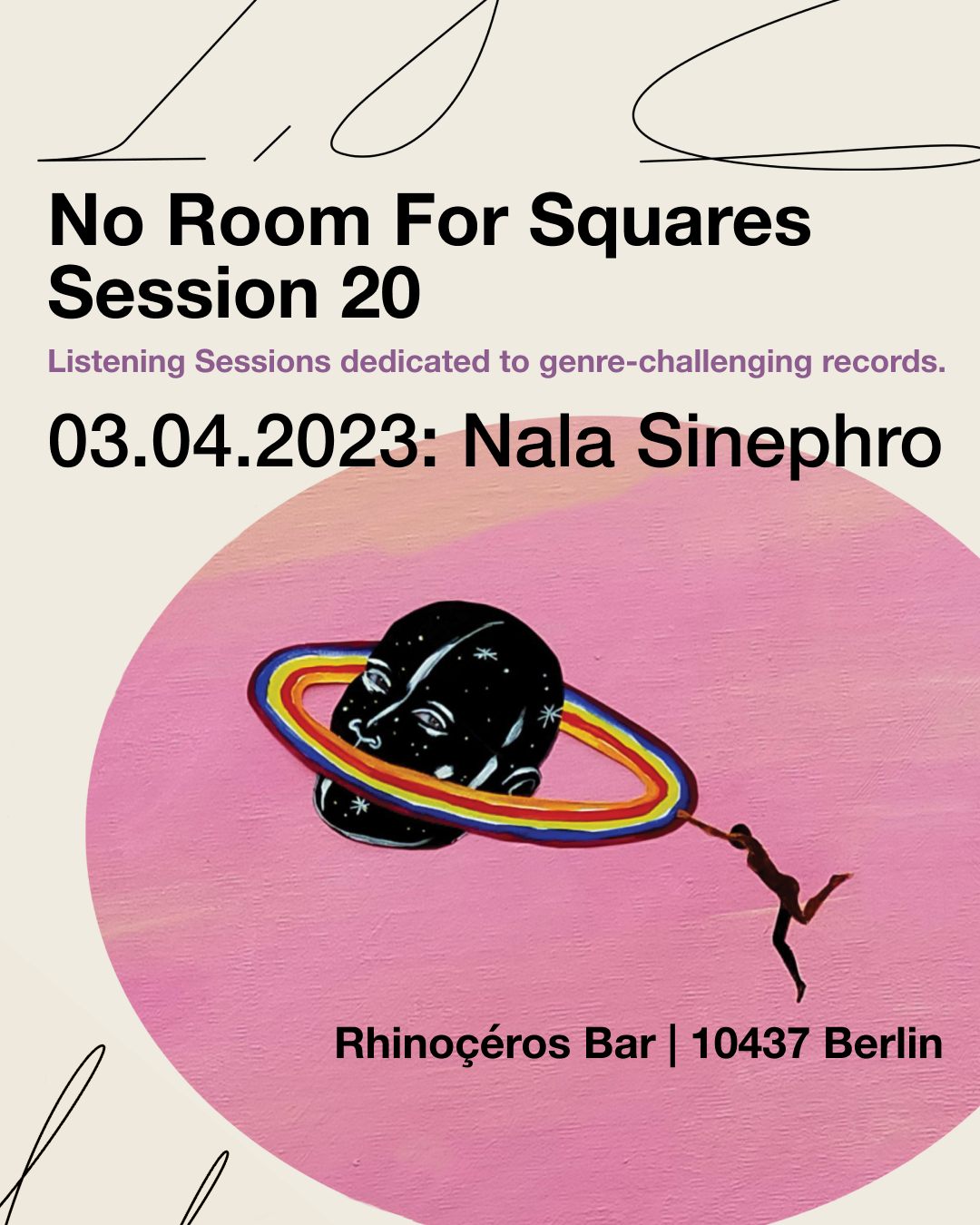 ✨ Doors 18:30, needle drop 20:30
✨ Silent listening for the length of the main record
✨ A selection of related records will be played before and after
✨ Free entrance – limited capacity – no reservations. Come early to save your seat in the sweet spot