Astral Traveling 15 x Ken Okuda – Mary Lou Williams – Black Christ Of The Andes (1964)
March 20 @ 18 h 30 min

-

22 h 59 min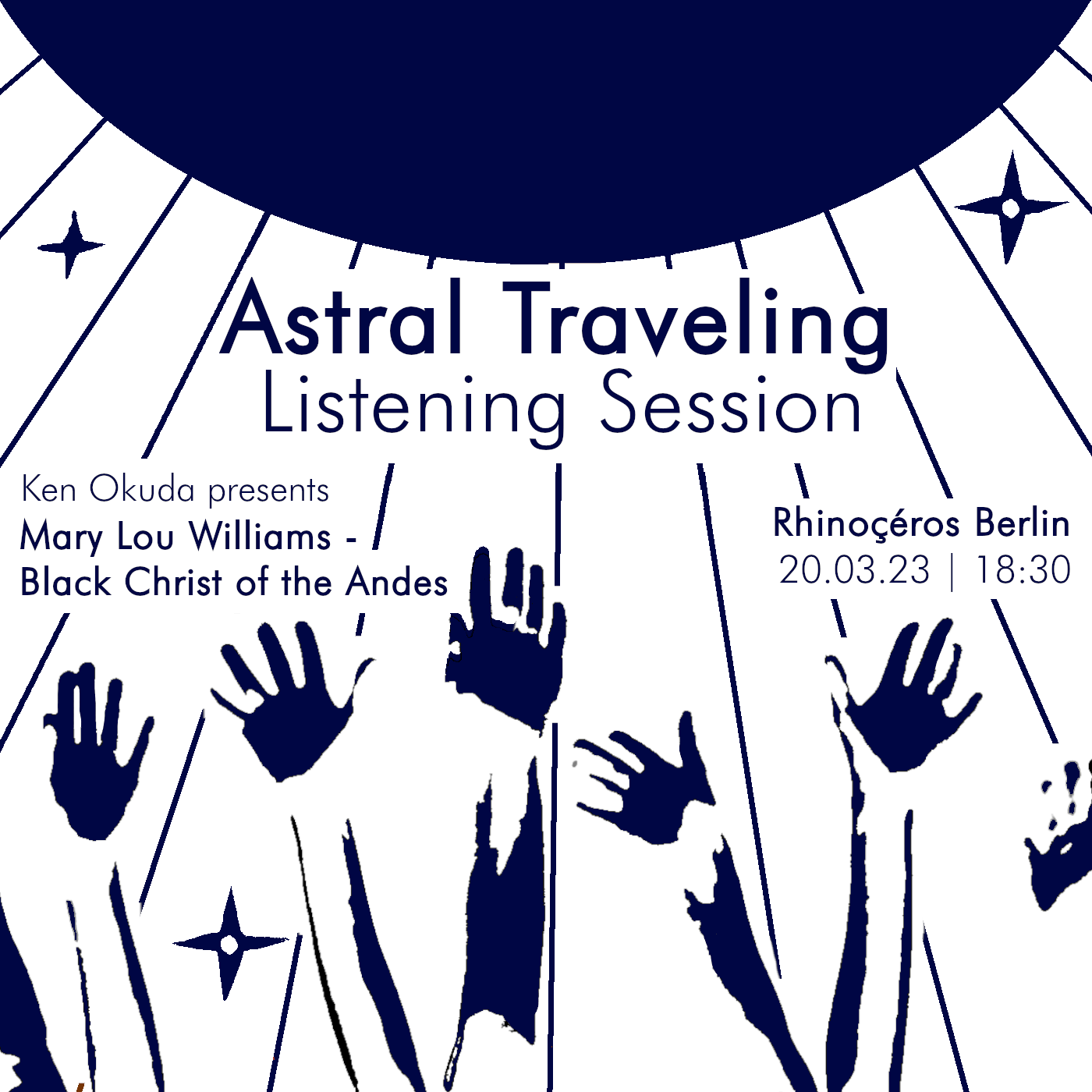 This time music journalist and one of the heads behind the @shush.dance gatherings @kenokudas will (re)introduce us to one of his personal favorites and an overall masterpiece of Spiritual music – Mary Lou Williams' 'Black Christ of the Andes'.
In Ken's own words: "at a record store in Braunschweig I traded this album for a rock LP I didn't really care about. I remember playing it to all my housemates later that night. Not knowing what to expect, we were in shock – in a beautiful way. What came out of the speakers was so powerful yet understated, a truly one-of-a-kind musical exploration of spiritual themes. To this day I can't think of a choir arrangement that gives me more shivers than that of' 'Black Christ of the Andes'."
In that spirit, we hope to see many of you on Monday to share this beautiful moment of listening together.
✨ Doors 18:30, needle drop 20:30
✨ Silent listening for the length of the main record, a selection of related records will be played before and after
✨ Free entrance – limited capacity – no reservations. Come early to save your seat in the sweet spot
Audio set up:
🎵Amp: Quad 33 & 303
🎵Turntable: Micro-Seiki DQX 500
🎵Cartridge: Audio-Technica MM VM750SH
🎵Phono Preamp: Moon 110LP v2
🎵Speakers: Altec Voice Of The Theater A7