Symposium For Jazzcats – Gary Peacock – December Poems (ECM – 1977)
29 November 2021 @ 18 h 00 min

-

23 h 59 min
We are proud to announce our new listening session,
"Symposium For Jazzcats"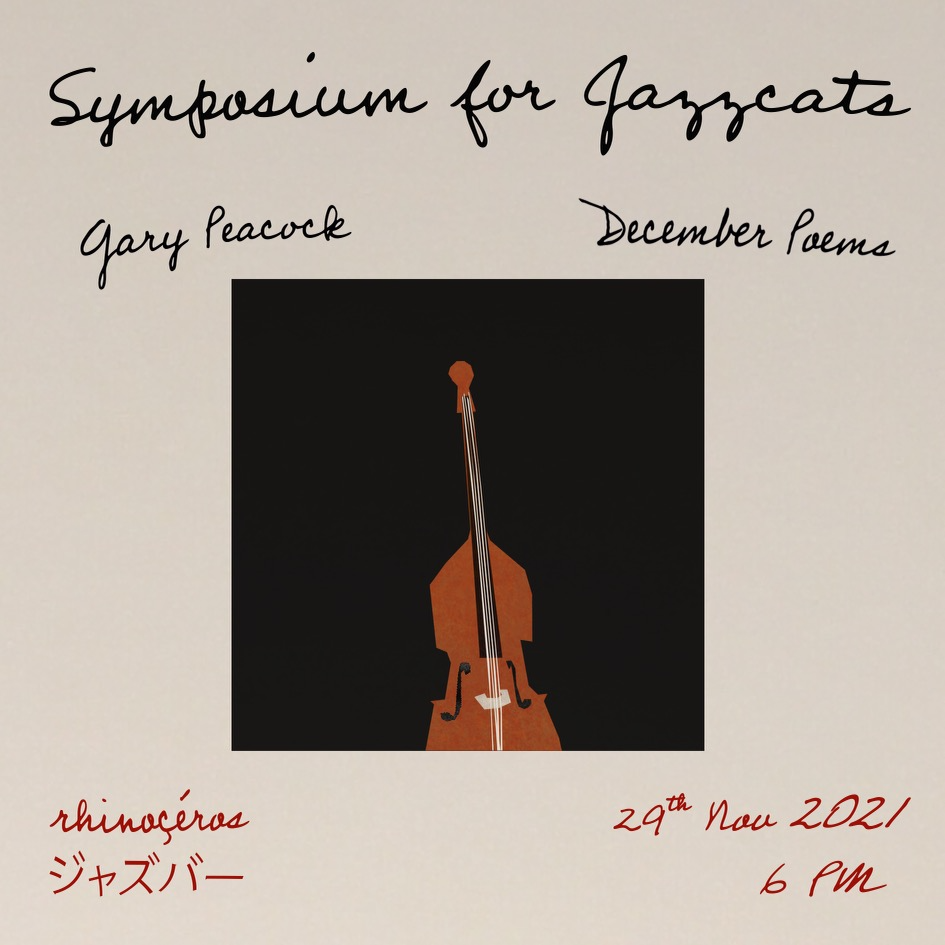 With our new project, we will present records paired with a thoughtful selection of drinks to take you on a multi-sensory trip through sound, taste, and atmosphere.
Fall deeper into the world of music and taste with our favourite personal selections.
For the first night we will present Gary Peacock's "December Poems". Essentially a solo album, by bassist Gary Peacock, the record also features two selections by Norwegian saxophonist, Jan Garbarek.
This record is the ideal entry for the last month of the year, a mystic and sensual time.
AUDIO MENU:
– Quad 34 & 606
– AVM Rotation R 2.3
– Audio-Technica MC AT-OC9XSH Cartridge
– Moon 110LP v2 Phono Preamp
– B&W DM 70 speakers
Please notice that for these events we will apply the 2G rule, means, you will need to be fully vaccinated or recovered from CoVID to be able to attend. We will control all documents at the door, to ensure a safe trip for all our guests and  crew.
Other safety rules are applying. See our homepage for details.
No Reservation. First come / first serve – basis.
Strictly no speaking while listening !
Door lock & needle drop 8:00pm